Dr. Zeid Abu Ghosh
Dr. Zeid AbuGhosh is the Chief of Urology at Istishari Hospital - Amman, Jordan. He is a consultant urologist, robotic surgeon & uro-oncologist. He is also an Assistant Professor of Urology.

Dr. AbuGhosh is the Chief Medical Information Officer at Electronic Health Solutions Company, a not-for-profit organization. He is the head of a healthcare professional team specializing in clinical transformation of hospitals and clinics in Jordan and beyond into electronic healthcare.

Dr. Zeid AbuGhosh is a Board member of JAUS (Jordanian Association of Urological Surgeons) and International Board Member of IYUA (International Young Urology Association)

Dr. Zeid is also a co-founder and presenter of the TV show "Seven Doctors" that airs on the Jordanian satellite "Ro'ya TV".
Dr. Zeid Abu Ghosh in the Media
Dr. Zeid as a presenter on the TV show 7Drs:
​
​
​
​
​
​
​
​
​
​
​
Featured in the Jordanian AlRai newspaper:
​
​
Dr Zeid Abughosh YouTube Channel:
​
​
​
Dr Zeid Abughosh instagram:
Dr. Zeid featured on Roya TV:
Professional Timeline:
2013 Chief Medical Officer
Electronic Health Solutions
Amman - Jordan
2010 Chief of Urology
Istishari Hospital
Amman - Jordan
Assistant Professor - Chief of Urology
Hashemite University
Zarqa - Jordan
2008 Uro-oncology Fellow
Vancouver General Hospital
Vancouver - Canada
2005 Urologist
Zayed Military Hospital
Abu Dhabi - UAE
2003 Urologist
Private Clinic
Amman - Jordan
1998 Urology Resident
Jordan University Hospital
Amman - Jordan
1997 Medical Intern
Jordan Ministry of Health
Amman - Jordan
Dr. Zeid's Education, Certifications and Memberships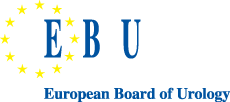 European Board of Urology - France
Fellow of the European Board of Urology
(2003 - 2004)
Jordanian Board of Urology
Jordanian Board of Medical Specialties
Amman - Jordan
The University of Jordan
Bachelor of Medicine, Bachelor of Surgery, MBBS
(1991 - 1997)
The University of British Columbia - Canada
Uro-oncology Fellowship, Robotic Surgery
(2008 - 2010)
The University of Jordan
Higher Specialization in Urology,
Urology Residency Program
(1998-2003)
Society of Urologic Oncology
International Member
American Urological Association
International Member
Clinic Locations:




Istishari Hospital Clinic:
Abdali Hospital Clinic 25th floor: